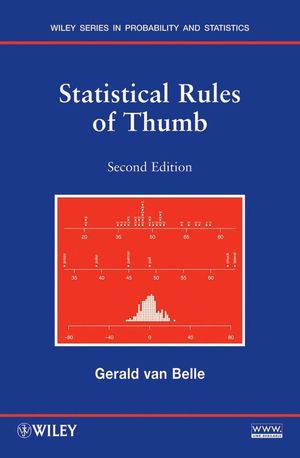 Welcome to the second edition of the Statistical Rules of Thumb webpage. This edition contains two new chapters dealing with observational studies and evidence-based medicine. In addition some new rules have been added and references have been updated.
As with the first edition, the publisher Wiley has agreed that Chapter 2, Sample Size, can be posted on this site.
Send me any rules you have, or use, in your work. I will consider listing and adding.
If you have suggestions for changes or improvement of this website I would appreciate hearing from you.
Best regards,
Gerald van Belle
© Gerald van Belle
September 4, 2008